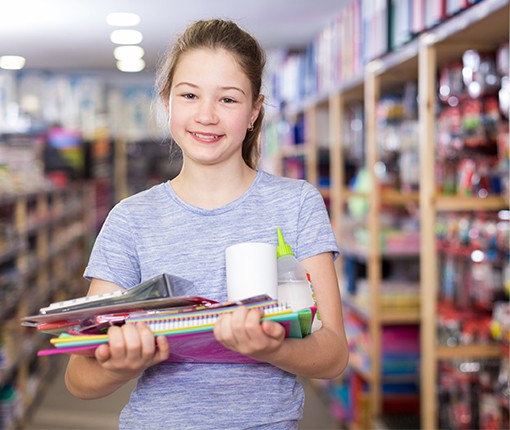 Katherine and Nicolas have three children. At the start of the new school year, the family have to buy:
school bags for each child costing EUR 166 in total;
new shoes worth EUR 189 in a specialised store;
winter coats from a major retailer costing EUR 230 in total;
a tablet costing EUR 189;
school supplies from a bookshop costing EUR 256.
If Katherine and Nicolas make all of these purchases with their Mastercard, they'll get a EUR 15 refund paid directly into the account linked to their card.
Five purchases of a minimum EUR 150 = EUR 15 cash back.