Going one step further in a changing world
Until now, bank cards, which are used on a daily basis, have been primarily made of PVC(1) (a plastic material derived from oil). In order to reduce the environmental impact of these cards, BGL BNP Paribas has decided to replace PVC with PLA (polylactic acid) This is a more environmentally friendly and sustainable material produced using non-food corn.
Our new cards therefore contain 84% PLA. They have retained all the same features and meet the same security standards. The remaining 16% comprises the card's chip, magnetic strip and protective films.
PLA is a polymer made from corn produced exclusively for this purpose.
The polylactic acid used to make BGL BNP Paribas's Mastercard® cards is derived from corn grown in a socially and environmentally responsible way, guaranteed by the ISCC Plus (International Sustainability & Carbon Certification) label. The corn can be tracked throughout the process.
The corn required to manufacture PLA is a non-food corn intended for use as livestock feed, to produce ethanol or bioplastics. ONLY 0.02% of global agricultural land is used for bioplastic production.
From 1 kg of this type of field corn, 0.2 kg of protein and fibre for livestock feed can be obtained as well as 0.6 kg of starch. It is this corn starch that allows us to obtain 0.4 kg of PLA resin.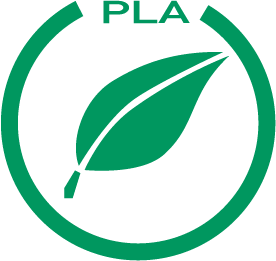 A longer life span to reduce waste
The first cards produced using this material are our Mastercard® Gold, Mastercard® Platinum and Mastercard® Elite cards.
In order to reduce the volume of waste generated by expired cards, BGL BNP Paribas has also decided to further space out the card renewal frequency. The validity period of bank cards is therefore being increased from three to five years.
Once your current card reaches the end of its validity period, it will automatically be replaced with a PLA card. As a result, no action is required from you: your new card will be sent straight to your letter box.
A bank committed to a more responsible world
For several years, BGL BNP Paribas has been on a path to reduce its environmental footprint.
The initiatives undertaken by the bank focus on three main pillars:
supporting our clients in their transition;
contributing to project financing through corporate philanthropy;
reducing our environmental footprint and bolstering our commitment as a responsible employer.
Replacing our bank cards is one aspect of this strategy.

Good to know
Each year, BGL BNP Paribas publishes a CSR report summarising all of the initiatives taken to create a more sustainable economy. This report can be viewed on our website.
Your payments
Order your card in just a few minutes.
Already a client? Order your card in your Web Banking.
Not a client yet? Open an account online.
Our advisors are available on (+352) 42 42-2000, Monday to Friday from 8.00am to 6.00pm.
Order in my Web Banking
Open my account online
(1) PVC = Polyvinyl chloride obtained through polymerisation. PVC is composed of two materials: ethylene (made from oil) and chlorine.