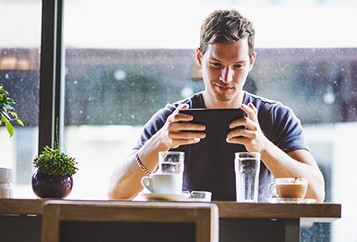 On holiday in Spain, Charles can't find his Mastercard when paying at a beach bar. After several minutes of looking, he uses Web Banking to lock his card and be on the safe side.
If he's just left it in the hotel, he'll have it back soon. If it's been stolen, no one will be able to misuse it. He feels reassured.
Back in his room, he rummages through his clothes and quickly finds the payment card in the pocket of the shorts he was wearing the previous day. He just has to log back into his Web Banking to immediately unlock the card.