A new range of day-to-day banking solutions
BGL BNP Paribas is upgrading its bank account packages to better meet your needs. Explore our new range of day-to-day banking products and services and choose the solutions that suit you best. You can open an account online in just a few clicks. Staff members are still available at our branches to help you open an account.
Have your salary paid into your account with us(*) to access attractive, all-inclusive packages that come with a range of benefits:
Get the Comfort Pack free of charge

Get the package for €9 per month
(*) The loyalty discount is granted when at least €1,500 is paid in to your BGL BNP Paribas current account each month.
A new range of day-to-day banking solutions
The packages listed below will remain valid until 30 June 2023, but it will no longer be possible to sign up

A free bank account just for young professionals
Starting your professional life means you'll need to open a bank account to manage your salary, housing, car, bills, hobbies and so on.
With the "Essentiel" range under the Startin'(1) Job Starters current account, benefit from products and services essential for the day-to-day management of your finances: 

open multiple current accounts (OptiFlex) for your salary and banking transactions;
have access to a Visa Debit card that allows you to:

make cash withdrawals,
make purchases online and in stores.

unlimited standard electronic transfers in EUR(4);
make free cash withdrawals(2) with the Visa Debit card from:

all BGL BNP Paribas ATMs in Luxembourg,
the BNP Paribas Group network and its partners.

manage your cards and accounts on the go and at any time, using Web Banking on a PC, tablet or smartphone;
get investment advice from a dedicated young professionals advisor.
Did you know?
If you're renting a property, your landlord will most likely require a rental deposit to protect against any risk of damage to their property.
To help keep spending down during your move, we'll provide you with a rental guarantee in a blocked account, so you don't have to advance the money.
This way, if the owner claims compensation from you, you'll only be required to pay for the actual cost of the repairs.
Add options to the card, depending on what you need as a young professional
Want more? With the "Libertés" offer attached to the Startin' Job Starters bank account, subscribe to the additional products and services you require:
 
an additional Visa Debit card with online purchase protection for you or your partner.
a free Visa Classic credit card; (1)
a World Mastercard Gold credit card;(1)
a Web Credit Card for completely secure online payments;
an OptiLine credit line, giving you access to a cash reserve whenever you need it.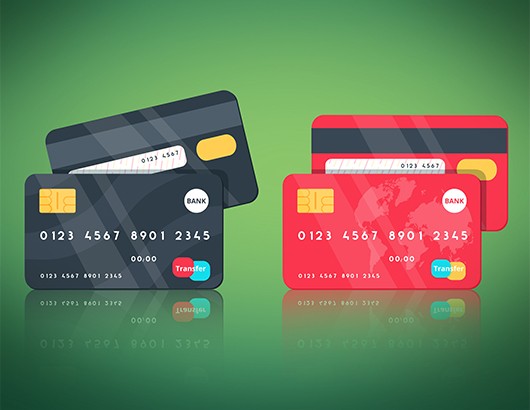 With our DUO offer, get 50% off your second bank card of the same type.(3)
Did you know?
Under employer agreements, BGL BNP Pariba's partners offer preferential banking conditions to their employees in Luxembourg. Check if your employer has an agreement with us to make the most of this offer.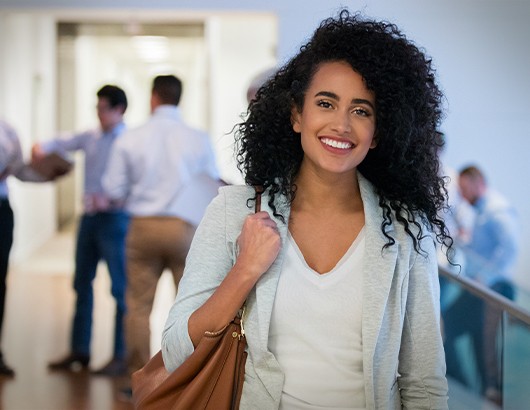 Victoria has just been hired by a consulting firm in Luxembourg. Because this company is a BGL BNP Paribas partner, she was able to benefit from preferential conditions when opening her bank account: a free current account and a free Mastercard Gold credit card to help her get started in professional life.
Switch banks easily and free of charge
Are you looking to change banks?
With FaciliSwitch, the free bank switching service, BGL BNP Paribas will take care of everything on your behalf. Switch banks quickly, simply and free of charge.
(1) Offer subject to terms and conditions and approval of your application by the bank.
(2) Excluding foreign exchange fees.
(3) Excludes: Visa Debit.
(4) Transfers in euro in Luxembourg and to bank accounts in the SEPA zone (EU member states, Norway, Liechtenstein, Iceland, Monaco, Switzerland, Andorra, San Marino, Vatican, Guernsey, Jersey, Isle of Man) with the IBAN and BIC of the recipient, stating "shared costs".
Your daily banking
Simple and fast: open your Startin' Job Starters account online in just a few clicks! 
Apply online
Send your supporting documents
Your account is open!
Open an account
Frequently asked questions
Can I open a Startin' Job Starters current account online, or do I have to go to my local branch?

What are the conditions for opening a Startin' Job Starters account?

To open a free young professionals bank account, you'll need to meet the following conditions :

You must be aged between 18 and 29 ;
and your income must be paid into this BGL BNP Paribas current account.
 

What documents do I need to provide to open an account?

To open your young professionals bank account, you'll need to provide:

Your ID card,
Your employment contract (if it is dated within the last three months), or a recent payslip (dated within the last three months),
Proof of address: certificate of residence, electricity/, gas/ or water bill, home insurance certificate (dated within the last three months),
Your tax number.

When is the young professionals account no longer free?

The Startin' Job Starters account is free for 18 to 29-year-olds. When account holders turn 30, the account is no longer free.
Garantie locative
La garantie locative est une somme d'argent bloquée sur un compte, destinée à couvrir le propriétaire d'un logement contre les éventuels dommages causés par le locataire. En principe, la somme d'argent doit être avancée par le locataire et correspond à 1, 2 ou 3 mois de loyer. En tant qu'étudiant, nous mettons à votre disposition une garantie locative sans dépôt de maximum 5000 €.