"Top Employer 2023" certification awarded to BNP Paribas Group in Luxembourg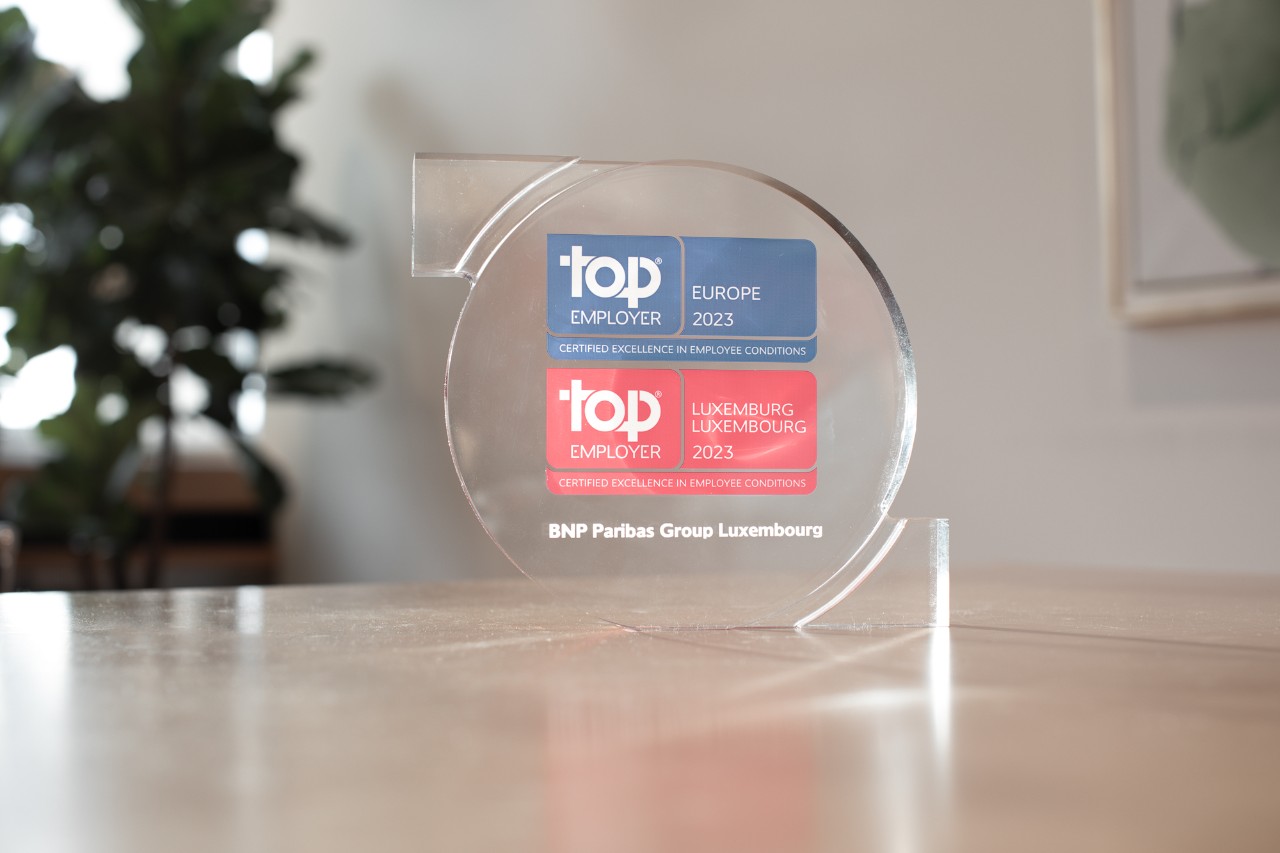 The BNP Paribas Group in Luxembourg has again been awarded the prestigious "Top Employer Luxembourg" certification for outstanding working conditions.
Every year the Top Employers Institute, a globally renowned independent organisation, certifies companies providing excellent working conditions that foster employees' personal development. This year, following an assessment by an independent auditor, the BNP Paribas Group in Luxembourg once again received this distinction. 
The survey revealed the three key strengths of the BNP Paribas Group in Luxembourg compared with 1,164 other certified companies in Europe: 
Engagement (98.75%): The bank treats staff engagement as a key indicator of the 2025 Development Plan, via the NPE;
Career (83.4%): The bank has an interactive career portal, which serves as a visibility accelerator, an opportunity hub and a development coordinator for each member of staff;
Diversity and Inclusion (80.08%): This topic has long been an intrinsic part of our bank and is a priority for the highest level of management.
Being the bank for a changing world means focusing on the future, readying ourselves for the challenges that lie ahead, and being a driver of innovation. That is why the BNP Paribas Group in Luxembourg seeks to provide employees with a superior working environment that is open and inspiring and that allows everybody to play their part in the process of change.