Who are our shareholders?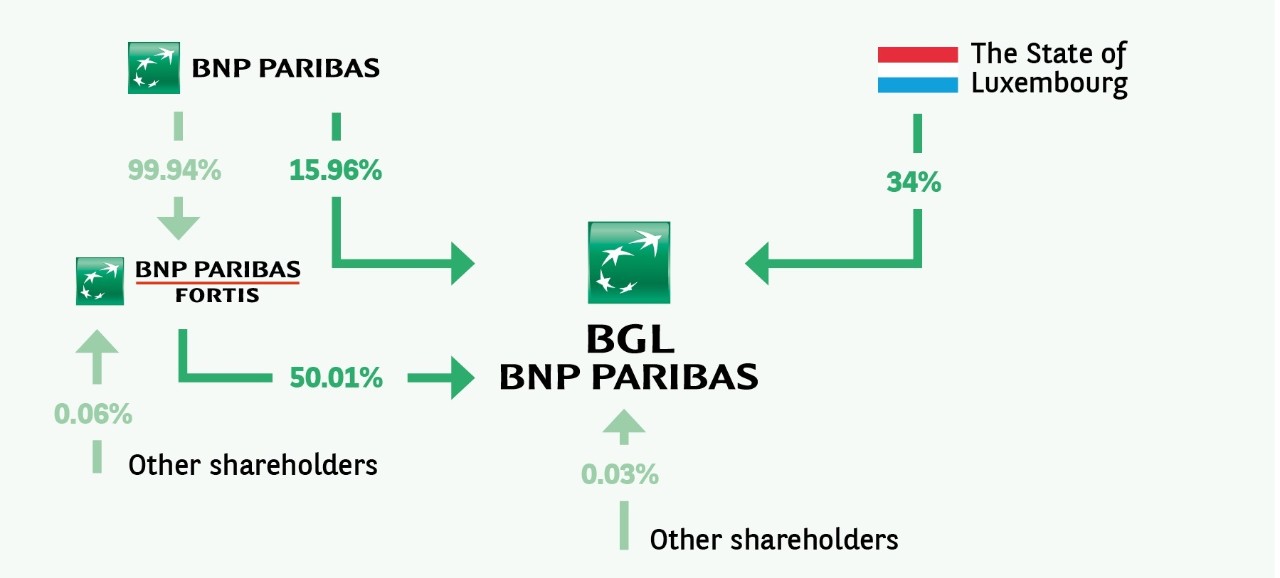 BGL BNP Paribas' three main shareholders are the Luxembourg state, BNP Paribas and BNP Paribas Fortis.
The Board of Directors
The Board of Directors represents the shareholders of BGL BNP Paribas. It is in charge of the company's strategy and controls the implementation thereof.
The Board of Directors of BGL BNP Paribas is made up of 21 directors:
The Executive Committee
BGL BNP Paribas' Executive Committee is made up of 8 members, in charge of divisions or central functions. They implement the main strategic decisions taken by the Board of Directors.
In July 2020, Béatrice Belorgey took over from Geoffroy Bazin as chairwoman of the Executive Committee.