FIAT's next-generation crossover on lease, including servicing for EUR 9,69 (including tax)/day*
Offer valid until 31 August 2019!
Take advantage of our latest offer, at its unbeatable price!
immediate availability**;
new fully-equipped FIAT 120th anniversary Special Edition;
insurance included;
assistance included;
maintenance included;
single contact person;
you choose the mileage and colour*** (white or metallic grey).
Treat yourself – hit the road in a FIAT 500X. With the all-inclusive Private Lease offer, all you have to do is fill up your tank!
** Once the contract is signed, delivered within one week.
What is a Private Lease?
It is a long-term lease agreement for a new, custom vehicle. It is concluded with our partner ARVAL Luxembourg SA for a pre-defined term and mileage. Private Lease is reserved for residents of the Grand-Duchy of Luxembourg.
Vehicle features
To mark its 120th anniversary, FIAT has created a special 120th edition. It has the following features:
new Tuxedo bi-colour metallic paint (black roof);
6 months of Apple Music for free***;
16-inch black light-alloy wheels;
uconnect Link 7" with a 3D NAV system, Apple CarPlay & Android Auto, USB;
bluetooth, DAB;
multifunctional leather steering wheel;
cruise control;
dual-zone automatic air conditioning;
Full LED headlights;
Front/rear parking assist.    
See the FIAT 500X's interior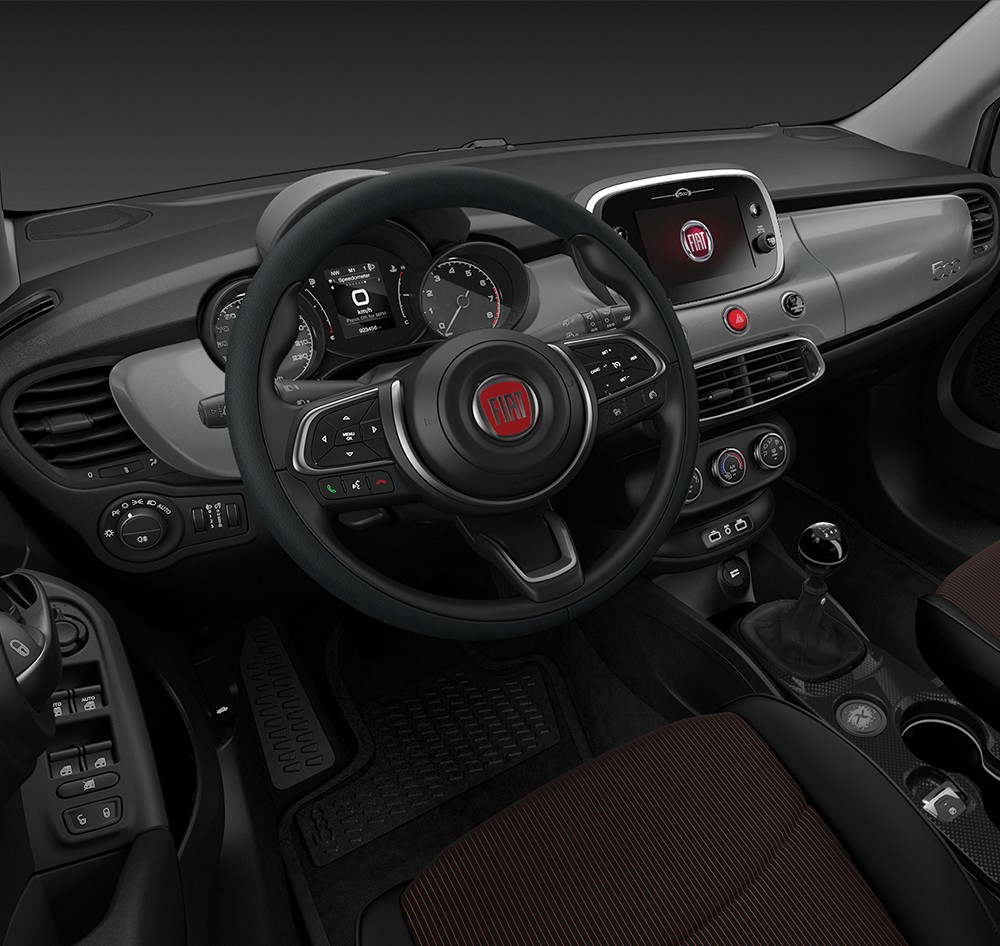 * Offer subject to conditions and approval of your application by BGL BNP Paribas and Arval Luxembourg S.A., exclusive to residents of the Grand Duchy of Luxembourg. Offer valid for a long-term rental of 48 months and 10,000 kilometres per year for a FIAT 500X 120th anniversary special edition EUR 295 (including tax) per month. If the mileage exceeds 10,000 km per year, the monthly payments will increase. Insurance, tyres, material damage cover, taxes and regular servicing included. Fuel not included. This offer is valid until 31 August 2019 on a first-come-first-served basis.
*** Subject to available stock.
**** After 6 months, if you do not cancel your subscription, it will automatically roll over to €9.99 a month.
Frequently asked questions
Who is the Private Lease offering aimed at?

Private Lease is designed for retail clients who are Luxembourg residents.

What services are included in my leasing agreement?

Arval Luxembourg offers all-inclusive car lease agreements (excluding fuel) with monthly lease payments covering:

Use of the vehicle,
Servicing and maintenance: regular servicing, mandatory roadworthiness tests, tyre changes (depending on the estimated mileage), replacement of defective parts
International insurance and assistance: insurance, material damage cover, 24-hour breakdown service and towing throughout Europe, driver and passenger repatriation, replacement vehicle (after 24 hours),
Taxes: registration, tax disk.

What happens if I exceed my contractual mileage?

During the term of the agreement, it's possible to change the term and mileage free of charge (subject to the maximum authorised term and mileage limits for the vehicle in question) up to three months before the vehicle is returned. The monthly rent is then adjusted. It's important to estimate your mileage carefully when the agreement is signed. In the event of any excess mileage consumption, an amendment to the agreement will be suggested taking into account a new lease payment and a new mileage allowance.

Is it possible to terminate my contract early?

Yes. Early termination fees will be charged depending on the number of days prior to contractual termination. The agreement can also be transferred to a third party under certain conditions.

Do I have to cancel the insurance on my old car?

Yes. Insurance is included in our long-term lease offer. You can transfer your old no-claims bonus to your Private Lease agreement. Once your previous insurance has been cancelled, simply send your certificate to Arval Luxembourg, which will transfer your no-claims bonus to your car rental.

Is it possible to buy the car at the end of the agreement?

Private Lease agreements do not provide the option of buying the car when the lease ends. The vehicle remains the property of the lessor, Arval Luxembourg, which is responsible for selling the car on the second-hand market when the agreement expires.

Can I deduct the cost of my car in my tax return?

Arval Luxembourg remains the car's legal owner, and no tax benefit is therefore possible under the Private Lease agreement. If you wish to take out a long-term lease as a self-employed or freelance professional, you must refer to the legal and tax framework governing your profession.
Finance your projects
Ready to order your FIAT 500X? 
Contact our team of experts by e-mail to privatelease@arval.lu or by phone, 8.00am to 6.00pm, Monday to Friday on (+352) 44 91 80 444.
Send a message