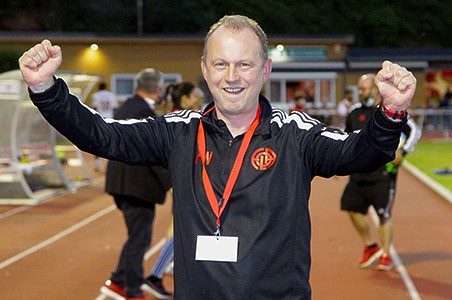 My name is Pascal Welter, I'm 54 and I am married with two daughters.
I began my career at the bank in 1988 in the Securities and Investment Funds department, where I had several operational and managerial roles. In 2011, I reoriented my career around the Front Office and had the opportunity to join the retail bank. 
"Football is my passion"
The aim of this article is to share my passion with you – one that takes up most of my evenings. That passion is football.
For the past 10 years, I've been Sporting Director at Cercle Sportif FOLA (the oldest football club in Luxembourg founded in 1906) and for the BGL Ligue club (first link with the bank).