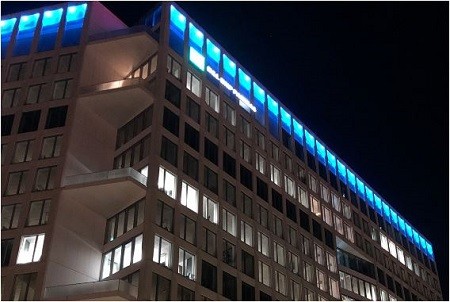 World Children's Day 
Every year, UNICEF celebrates World Children's Day on 20 November. It marks the date on which the Convention on the Rights of the Child was signed.
This year, BGL BNP Paribas is committed to working with UNICEF to tackle the most pressing challenges facing children around the world. 
As this will be the 30th anniversary of World Children's Day, BGL BNP Paribas is planning several activities in support of the cause:
Lighting up the oKsigen building in Kirchberg in blue : #GoBlue
Cake sale for UNICEF
Exhibition of drawings made by children at the BGL BNP Paribas crèche in the oKsigen building in Kirchberg