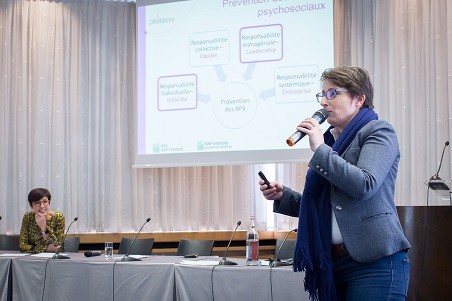 BGL BNP Paribas has organised a series of seminars for its managers to raise awareness about psychosocial risks. 
Burnout, addiction and workplace harassment are the most extreme expressions of psychosocial risk (PSR) in companies. Stress at work can lay waste to employee motivation, resulting in an unusually high absence rate. Ultimately, psychosocial risks are harmful to the company and public health, too. 
As the saying goes, "An ounce of prevention is worth a pound of cure". That's why BGL BNP Paribas has created an awareness campaign to give the Bank's team leaders the initial tools they need to limit psychosocial risk factors and promote the mental health of their employees. 
Being a responsible employer is part of the Bank's commitment to corporate social responsibility towards its staff.