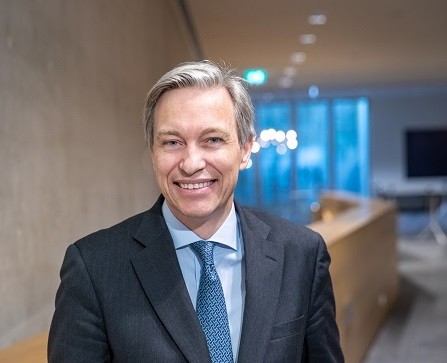 "Being a responsible employer means above all bearing in mind that the strength of a company lies in the commitment of its workforce.
At BGL BNP Paribas we are bound together by our values and a promise : "To be the bank for a changing world". That is why we expect all of our staff to help us build the bank of tomorrow, in a world that we aim to make better and more sustainable.
In return, we invest in their development and offer them motivating and varied career opportunities. We also provide a high-quality work environment, based on professional equality and respect. 
These are the reciprocal commitments between the bank and its staff. In 2018, this responsible approach was also reflected in the way in which we managed the integration of ABN AMRO staff, by safeguarding jobs and supporting them throughout the transition phase. BNP Paribas is the product of several mergers that have allowed us not only to expand our business activities and clientele, but also to bring together over 2,400 employees of different nationalities and professional backgrounds.
This diversity has since become an invaluable asset and provides real added value for our clients.
Louis de Looz-Corswarem
Director of Human Resources BGL BNP Paribas