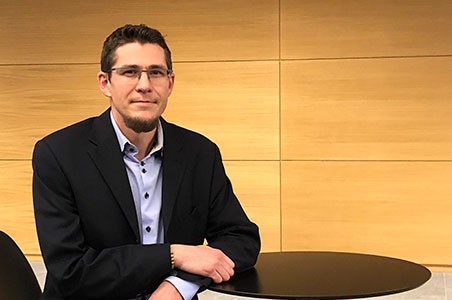 My name's Fabrice Schott, I'm 39 and I have two sons. I've been a cross-border worker since 2006 and occupied various roles within the bank. I've been part of Corporate Trust Operations since 2012, which is the team that looks after issuers of international and structured debt.
We are individually responsible for changing our habits
In 2015/2016, I was one of the first men to take part-time parental leave, which allowed me to complete a self-built wooden extension to my house. The end of this fantastic project in May 2016 led to us setting ourselves a family challenge of reducing our waste.